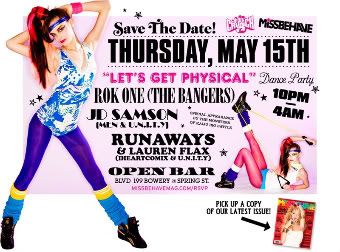 MissBehave is throwing a party and if your in New York get yo ass down there!
It's On MAY 15th
10 pm - 4 am then hit up a breakfast shop!
OPEN BAR nuff said
Special Appearance By The Monsters of Kaiju Big Battle
BLVD 199 BOWERY @ Spring St.
RSVP here>>
Missbehavemag.com/rsvp
& if you haven't yet GET THE NEW ISSUE. PEACE HOMIES